Vince Chapman and Chapmuzic Productions are joining the fight against Alzheimers Disease

Join me on MySpace


Contact Information
v: (301) 706.8732
email: chapmuzic@comcast.net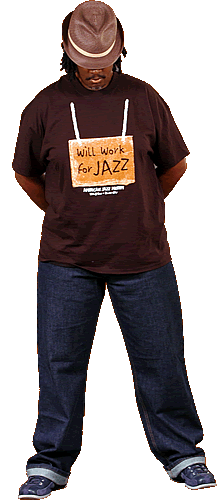 With a style resting comfortably somewhere between soul and contemporary jazz, with a sprinkle of the Blues, Vince Chapman has been blessed to share his talents throughout the US and the Caribbean. His rich baritone voice has been heard from DC's Takoma Station to the Reichhold Center for the Arts in the US Virgin Islands. Like many of his musical idols, Vincent, or Vince as he prefers, began singing in the church. While he continues to connect with his gospel roots every sunday, Vince has added a powerful blend of Jazz, Soul and R&B to round out his musical week. One musician described Vince's sound as equal parts R&B and R&R with a splash of Jazz!

His love for performing is balanced by his gift for song writing and production. Through his company, Chapmuzic Productions and Chapmuzic Studio's, Vince has been helping independent musicians create great music for over 15 years.




For this smooth baritone from the Midwest, the third time is a charm. And this time, it's Personal! Self Portrait is the third solo project from the Chicago born singer/songwriter that now makes his home in the Washington DC area. With a vocal style often compared to R&B/Jazz crooner Will Downing and the Legendary Luther Vandross, you will no doubt enjoy the musical tapestry Vince paints with his voice and words on Self Portrait. >>more