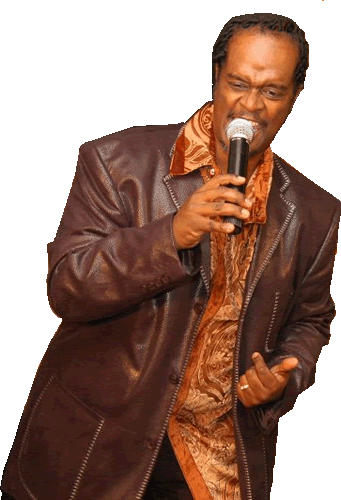 January 20, 2009
Inagural Gala
hosted at Alexandria, VA
7:00 - 11:30
"A New Birth of Freedom" Honoring President & Mrs Obama.

February 14, 2009
Valentines Day Gala
hosted at Reid Temple AME, Glenn Dale, MD
6:00 - 10:00
Marriage Enrichment Ministry of Reid Temple AME presents "A Night of Love!" Music provided by Another Level Jazz, Feat. Vince Chapman

May 8, 2009
VC hanging with Beyond Blue
hosted at Babylon Cafe, 3501 S Jefferson St. Falls Church VA
6 -9:30
It's a cool jazz happy hour at this Falls Church hot spot! I'll be sittin in with Beyound Blue. Free parking, good food and great music! what more could you ask for?! Come on VA lets get the mothers day weekend started right!

May 9, 2009

hosted at Islander Caribbean Resturant
8 pm - 12am
I'll be sittin in with four of DC finest musicians Adrian Norton, Greg Byrd, James Dudley, & Gerald Berry! Oh yeah the mothers day weekend celebration continues! Come on down to U street & enjoy great music and some of the best caribbean food in DC/MD/VA!

May 23, 2009
Another Level Jazz Featuring Vince Chapman
hosted at Opus 88, McLean Hilton
9:00pm - 1am
Were Baaaaaaaaaaaaack! Been a while but were commin! Lock us in for your Memorial Day weekend! Bring all your cousins and uncle Joe...we gonna party and have a great time! See you there!

November 5, 2009
N Da Gruv "Featuring" Vince Chapman & Rob Maletick
hosted at The Meeting Place, 1100 17th St, NW Washington DC
7 - 10pm
Smooth Jazz with an Attitude! Join us every Thursday at DC's premire place for food, fun and friends! Come on let's get N Da Gruv!

November 7, 2009
Vince Chapman & Friends
hosted at Opus 88, McLean Hilton, McLean Va
9pm - 1am
We're back at Opus 88 to do what we do with the Dafland crew! Yall know it's always off the chain! See you there!

November 14, 2009
Private event
hosted at Maryland
6 - 10 pm


November 27, 2009
Vince Chapman & Friends LIVE @ the Babylon Cafe
hosted at Babylon Cafe
6:30 - 9:30
Add some Jazz & Funk to your shopping cart on "Black Friday"! Hang out with Me and my Fam as we get the Thanksgiving weekend started right!